My approach

is to truly understand your core values and vision—and bring it all to life as a remarkable brand identity that will last and build value over time.

​​​​​​​​​​​​​​
The Value of Identity
A unique brand identity is one of the most valuable assets a business can own—and it will likely only appreciate in value over time. The simple and iconic Nike swoosh was designed for a mere
$35
in 1971 and is valued today at over 
$26 billion
for the logo trademark alone.
A brand is not a logo—
nor any other visual asset
—but your visual identity is a symbol of your brand's equity and value. Your identity is a vessel for all the countless associations that people have with your services, products, and offerings, and the sky is its limit. The value of a genuinely distinctive and recognizable brand is an investment in future growth and a reduction of risk—the risk of being generic and easily forgotten.
Process
For branding projects (and for most others as well), I follow these steps to guide the creative process and to set us both up for success.  ​​​​​​​
To kick things off, we'll start with an introductory call for me to understand your specific needs, goals, and expectations. This is where we get to know each other, ask questions, talk through the project at a high level, and see if we want to move forward with a proposal.  
Based on the assessment, I'll create and send you a custom proposal that outlines the approach, scope of work, expected timeline, and pricing for my services. We'll then work through any needed revisions and agree on a project start date.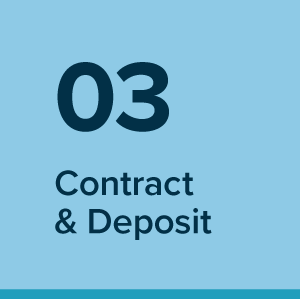 Once the proposal is approved, I'll send over a contract to sign and I'll also request a 50% deposit prior to starting. The deposit secures your project in my schedule and helps ensure we're both invested and ready to dive in. The remaining balance will be due upon project delivery.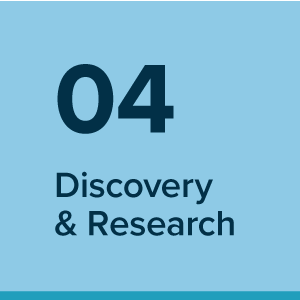 We'll officially begin the creative process with a thorough discovery and research phase to uncover as much information as we can about your brand story, goals, challenges, mission, vision, target audiences, competitors, and anything and everything that makes your brand unique. This is one of the most important steps of the process as it creates clarity and intention around your core brand attributes that will come to life in the following steps. Depending on your needs, this process might include a brand questionnaire, discovery sessions, interviews with your team and clients, competitor analysis, and a review of any existing materials and market research you may have. 
Here I'll present my findings from the discovery process and also present a series of mood board directions of look and feel elements that will inspire the visual tone of your new identity. This collaborative step will help guide the entire design process and will ensure alignment on the direction of the new branding.
Using everything we've learned and established so far, we'll begin the creative work of crafting your brand's new identity, which will encompass everything from logo design and typography to color schemes, icons, patterns, photo styles, and more. After a series of presentations, reviews, and refinements, I will formalize and define all the guidelines and specifications needed to successfully implement your new brand identity. 
Once the core brand assets have been built, the focus shifts to updating all your assets and continuously applying your new identity across the board. Depending on your needs, the deliverables here might include web design, collateral templates, social media assets, presentation decks, digital ads, and more.
Want to build something great? 
I'd love to hear about it.